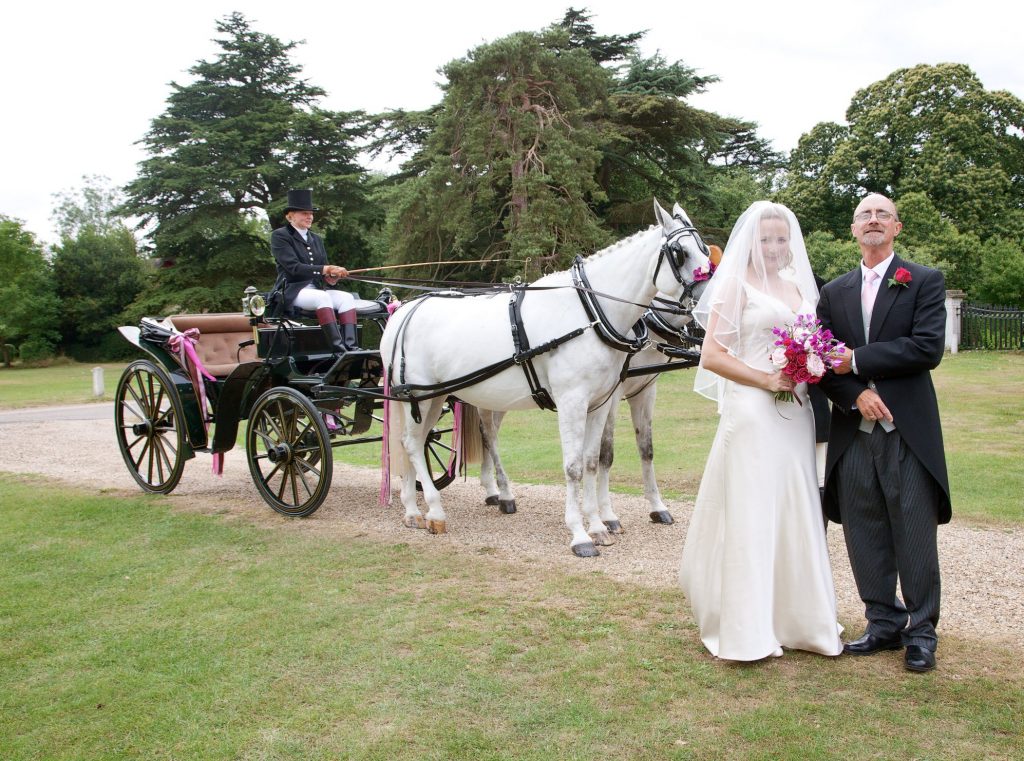 Weddings are our Specialty!
This should be the most important and happiest day of your life. Don't leave details to chance. From our liveried drivers to the most pampered show horses our turnout is to showcase you.
Enjoy the romance of a horse-drawn carriage ride. We have many interesting ways to provide Grand Entrances, Grand Exits, photographic opportunities, and transportation to receptions.
We travel to most any location, and offer a variety of styles, colors, and services to enhance your event, from Top hats to Stetsons we add a special touch to all, and our prices are competitive and affordable.. We've been told that cost is soon forgotten, but quality makes memories that last forever!
Its popular today to "Just do it". We believe you should "DO IT RIGHT". You have gone to all the trouble to make your event the best. Now Make It Memorable!